Feed roses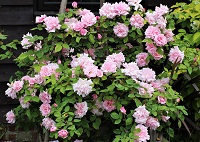 after their first flush of flowers.
Continue to dead-head repeat-flowering roses to keep them flowering strongly.
For varieties that flower only once, the spent blooms can be left to develop into hips.
Are your lupins looking rather sad?

Look closely and you may well find colonies of the Lupin aphid, which can quickly sap the plant and is becoming more widespread.
Neat circular areas removed from the edges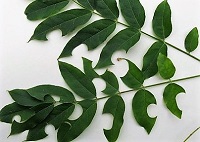 of rose and other leaves are tell-tale signs of leaf-cutting bees – these fascinating creatures can be tolerated since damage is rarely severe.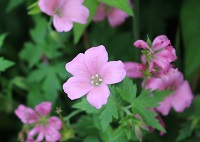 Cut back hardy geraniums and delphiniums after the first flush of flowers to encourage a second flowering later in the season. Feed and mulch them after cutting them back.
In dry weather, powdery mildew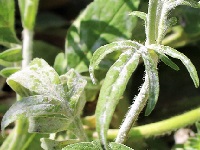 can threaten susceptible plants, e.g. clematis, centaurea, monarda, scabious, knautia and honeysuckle; however, regular watering can help ward it off.
Make sure indoor plants have enough shade and ventilation to prevent scorch damage and water them adequately.
Many benefit from being placed outside for the summer, which also lessens some pest and disease problems, such as red spider mite and scale insects.
Plants with a carpet-like growth habit, such as some alpines, can become patchy, with central areas dying off.
These patches can be in-filled with gritty compost, to encourage re-growth.
Click any day below for a more detailed weather forecast, which also looks further ahead